Every morning, shortly after I get up, I meditate. I've been doing this for quite some time now and the benefits of doing it are great. Not only do I feel like I'm more anchored to the here and now, I also feel calmer and feel like I can handle whatever's going to come at me that day just a little bit more.
Patience you must have, my young padawan.
People in this day and age, especially those in Western civilisation tend to just rush from one appointment to the next. I've lived like that for quite some time and enjoyed a busy life of work, meeting with friends and partying. But the inevitable backlash of such a lifestyle will come at one point or another and you'll start feeling restless, burned out even. Well before that happens should be a point to reconsider your life, but usually we don't see things until they happen. I've been there too. Once you realise it's okay to say "No" to people if they're asking you for something and you don't feel like going, you'll start feeling a little better. We often have a tendency to think people have high expectations of us, and sometimes this might be true, but you should never ignore your own well-being to please others. Meditation can be of great help in this regard too.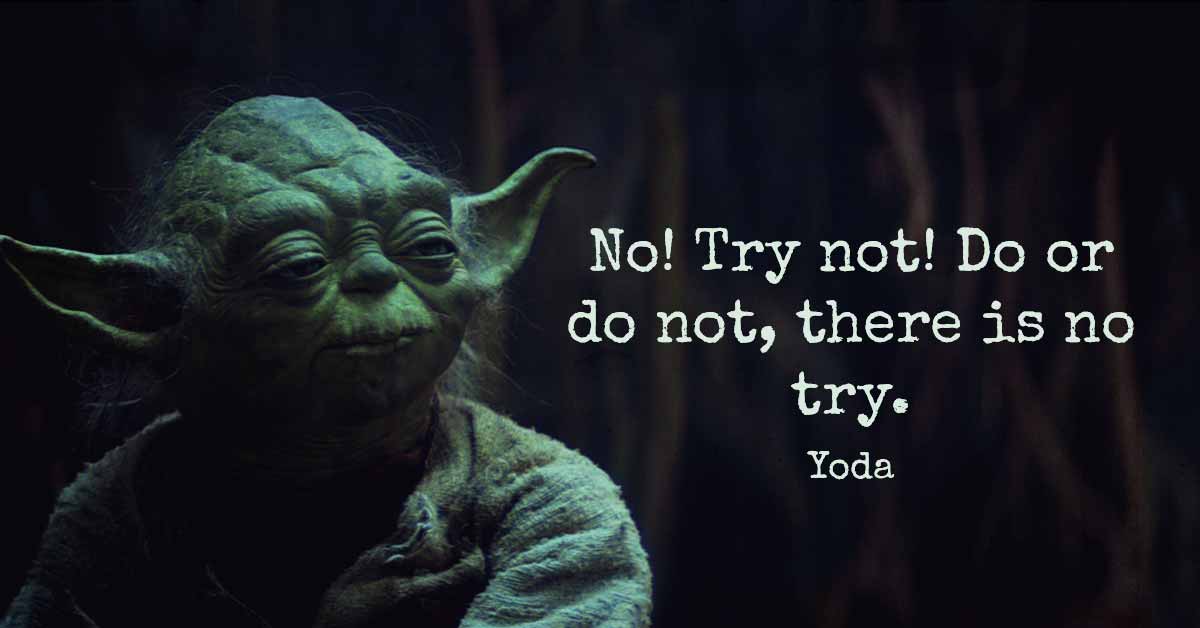 Taking some time for yourself
Meditation is all about taking a moment for yourself. I've been using an app called Headspace for guided meditation and it offers a wide variety of different programs you can try. There is an annual membership attached to this app, but you can try it for free for two weeks. I wasn't into meditation before and always thought it was just a bunch of mumbo jumbo, but there has been a ton of studies on the health benefits of meditation.
The thing I always love after meditating and opening my eyes again is just how present I can be in the moment. I don't reach that state every day, but it has become easier over time. Meditation is something you need to learn, but over time you'll see it becomes like a second nature, almost.
I'll be digging into this topic more, but I just wanted you to know that one of the (silly) reasons I wanted to try meditating was that I always found that Master Yoda from Star Wars seemed to gain great insight and calm from doing it. Well, I  suppose it doesn't matter who or what inspires you to meditate, as long as you do it. Because there is no try! Only do, or do not! 😉
Happy meditating!
~Jeffrey