As 2018 is coming to an end, I'd like to share with you how I experienced my year. It was a strange year, with a rough start, but an ending I hadn't foreseen, but am grateful for nonetheless. If I forget the first quarter or so, I think this was one of my best years, both when it came to my professional and personal life.
Beginnings are always difficult, my dear
At the start of this year I was working for a new company. One of my colleagues from my old job at Focum had split off with part of the business and was starting his own company and he offered me to work there, with the guarantee nothing would change to my work contract. I gladly accepted, because the alternative wasn't very appealing to me, since my old work had moved to Amersfoort, which is hard to reach for me from where I am living.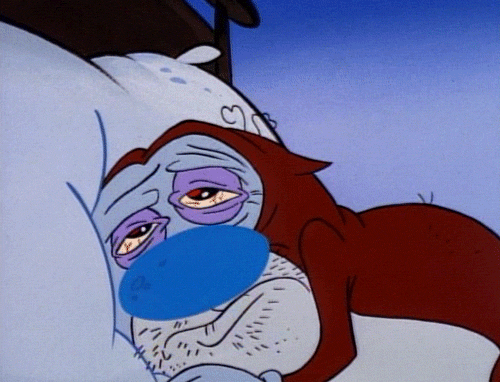 The biggest challenge in the first quarter of this year was trying to stay healthy, whilst ensuring that the new company was running smoothly. I was struck with fever three times during that period, and was basically in "survival-mode" during that time of the year. It was a bad start of the year, health-wise.
But what about your trilogy and the last novel in the series?
Oh yeah, that old thing… Because I was sick so much my writing suffered greatly. Normally I'd find time to write after work, or manage to squeeze in some spare time during the weekend, but I was drained of all my energy. It wasn't until somewhere in March I finally got back in the saddle and started writing the last part of book three of The Shaedon Resurgence. I'm glad that once it was April I was my good 'ol sarcastic self again. It was time to finish what I started.
Life was kind of dragging along the entire year. I was having a good time with my friends, we were working on our own songs with my band Vampire Bordello and I was keen on finishing my manuscript before my holiday to Ireland in September. And I did. The manuscript is now in the caring hands of my editor, and we're going to release the final chapter of the trilogy in the first quarter of 2019. The year will have an awesome start for more than just that reason, however. One of the best feelings I ever had was finishing an entire trilogy! I'm extremely proud of this accomplishment and I can't wait to hear what others think of the ending I have in store for them.
You can't hurry love (but you can nudge it a little)
Somewhere around the end of June I came into contact with a girl with the mysterious name "Medusa" on Facebook. It turned out she was using her Maine Coon's name on Facebook, and her actual name was Bren. We chatted for a while, but that was only because I had added her to my friend list, and wanted to introduce myself to her. About a month later our contact became frequent and we started chatting on a daily basis. It wasn't long until we exchanged phone numbers, because we both dislike Facebook Messenger (which is a horribly intrusive app to start with). It turned out she was the perfect package of sarcasm, humor, geek, and crazy cat-lady all rolled into one!
By the time I went to Ireland for a well deserved holiday, I was already struck by Bren's charms. During my holiday we continued chatting and I felt that I was missing her, even. It was an odd, but wonderful experience at the same time. Once I came back from Ireland we met each other in real life for the first time and that's when I fell in love with her for real, as did she. It seems that after all these years of being single, and being unlucky when it came to love, I finally struck gold and it feels frickin' awesome.
All's Well That Ends Well
As I'm writing this article, I'm drinking coffee from a mug I got as an X-mas present from Bren. It reads "Shut up, I'm writing" in friendly looking lettering. It's a perfect gift for me. Besides the mug, she spoiled me rotten during X-mas with all of these awesome gifts. A lot of books I can add to my To-be-read pile for 2019, and an awesome Star Wars LEGO set; Kylo Ren's TIE Silencer. I absolute love the ship's design and can't wait to share pictures of it, once it's finished!
The best gift is not on this picture, by the way. I asked Bren if she wanted to move in with me, and after some consideration she finally said: "Yes!" So, as far as the start of 2019 comes, it's going to be an awesome start to a new year, and a new life with the woman I love (and her four awesome cats!). My house is about to become a home!
Kick-start into 2019
I used NaNoWriMo this year to get my new novel a head start. I wasn't originally planning on participating, because I dislike being forced to write. Nonetheless, I have a couple of chapters in draft state, and after I finish up on The Xoron Redemption, I'll be working hard on my latest novel.
Besides writing a new novel, I also intend to up the ante on my blogging. I want to add articles on all of my interests. Books, video games, movies, LEGO, and of course my writing and daily life! I feel like it's going to be wonderful year, with lots of love, kitties, and a new home where I can flourish and grow. It's all everyone could ever hope for and I wish everyone could experience that warmth I have come to experience these past months. Just don't expect me to not kill half of my cast in my books. 😛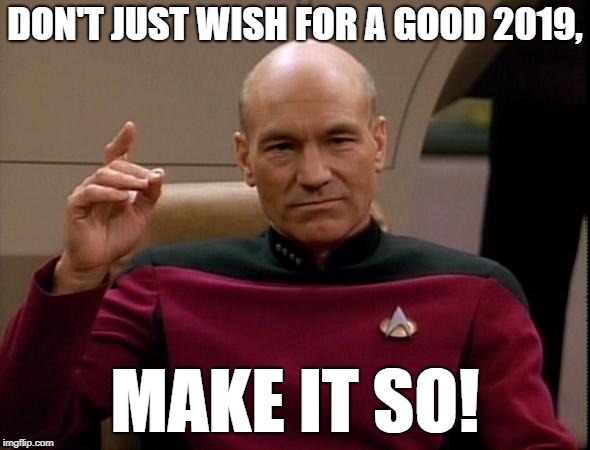 I wish everyone a happy new year and I hope you'll all have a wonderful New Year's Eve! Make it a great 2019!
Much love,
Jeffrey